Promoter Leadership
Time Technoplast Ltd., was promoted in the year 1992 by a group of 4 Promoters, who by tryst of destiny were working together in a medium sized Industrial Packaging Company. Young and dynamic, the team had an insatiable appetite to take on bigger projects to fulfill their dreams.
With an access to minimal / modest capital (in all Rs 9 lakhs), the Company was born. All the 4 Promoters were involved hands on in the operations of the company and each, uniquely qualified and experienced in their own facet / discipline. They combined their experience and craftsmanship to develop unique innovative solutions in the field of Industrial Packaging. It was just a matter of time that they experienced success and continued to march on setting-up multiple manufacturing facilities throughout the country.
With their experience to work and excel in the field of polymers and polymer products, they further expanded operations in the field of Infrastructure (Large diameter pipes), Automotive components, Material handling products, Lifestyle and Value added products. Each business segment was driven by innovative solutions which further led to the growth of the company.
Having attained market leadership in the field of Industrial Packaging in India, Time Technoplast embarked on the international journey to set up manufacturing facilities and capture demand overseas. Currently, the company is among the market leaders in different regions and has well established itself in Thailand, Malaysia, Indonesia, Taiwan, Vietnam, Bahrain, Saudi Arabia, Egypt, UAE & USA. With their presence in all these countries including in India, Time Technoplast had developed rich reputation as a global Industrial Packaging supplier among leading multinational players, large chemical companies, agrochemicals units, speciality chemicals and food industry earning a good and reliable reputation.
Gaining more knowledge and insight into the new developments, company also expanded in the field of composite products launching for the first time ever in India LPG Composite Cylinders, CNG Cylinders & Cascades and other related products. Additional expansions are being planned to grow these businesses and a foray into development of solutions for Hydrogen gas industry.
Anil Kumar Jain
Anil Kumar Jain (Late) has been at the helm of leadership of the company for around 30 years leading from the front.
An Electrical Engineer with Business Management qualification combined with experience with reputed companies including Bharat Heavy Electricals Ltd and Voltas Ltd before he branched out to form Time Technoplast Ltd.
Truly a visionary and always hungry for more, Anil Jain has been responsible for the large business set up across India and overseas. He believed that 'It was better to be a sailor in a ship in the sea than being a captain of a boat in a lake'
The company's business in over 10 countries today led by first generation entrepreneurs in a short span is a testimony of his dynamism and belief. Deep inside being a project leader, he had multiple skills of anticipation and planning, execution and work to own set of challenging deadlines. Spotting new businesses opportunities, he would dig deep to develop innovative product solutions for the company's expansion plan.
His vision, dynamism and extraordinary leadership skills motivated the entire team to deliver the best and march on to higher growth. He was the recipient of many accolades and industry awards.
In February 2022, he met with an unfortunate and fatal accident but he had done his job in training and developing a set of dynamic leadership to keep the flag flying high and march ahead!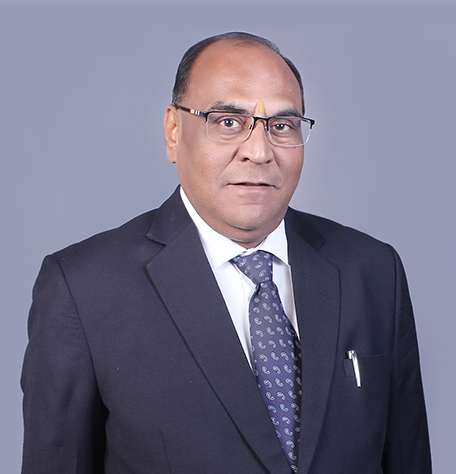 Bharat Kumar Vageria
Bharat Vageria, Managing Director, colleague and promoter has been responsible for ably managing the finance and accounting functions of the company. A Chartered Accountant by profession and uncanny skills, hailing from Rajasthan, Bharat Vageria had the combination of a Marwari Chartered Accountant.
Expert in accounts, finance, corporate affairs, taxation and legal functions, Bharat Vageria with his financial acumen and relationships has developed respect in the financial, banking and industrial circles. He has been responsible for developing core commercial team spread across all the locations who would have the pulse on the financial health of the company.
Post the demise of Anil Jain, Bharat Vageria with his rich experience and acumen has taken over as the Managing Director of the company.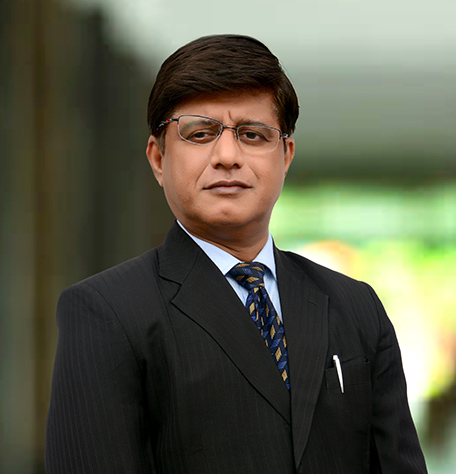 Raghupathy Thyagarajan
Raghupathy Thyagarajan. Director Marketing; born and brought up in Mumbai, and armed with post-graduation in Business Management from a reputed institution, has been responsible for business development and customer relationship from the beginning. Managing key client relationships has been his foray and is widely recognized and respected among the variety of large customers the company caters to.
He has painstakingly developed a large marketing organization to take care of the widespread business in different geographies and yet continue to be on the first name basis with his valued large clients. With ears to the ground, he has the uncanny skill to identify new business developments and provide key inputs for innovative growth of the company.
Naveen Kumar Jain
Naveen Jain, Director Technical and Operations; an Electrical Engineer from IIT, Delhi, he is the polymer processing expert to go to. He has been largely responsible for setting up and running the mammoth manufacturing units across the different regions.
Intelligent and uncanny, he has sharp insight and knowledge of the manufacturing technicalities and has been responsible for setting up latest technology and manufacturing practices for the company. He also heads the dynamic R&D team, who are responsible for new product and process development. The company owes it to them for continuous stream of successful innovation solution and product launches.
Developing new manufacturing solutions, always improving and bettering the process, the company has always depended on him for the technical expertise and growth. His large team of hard core engineers and technical administration manage the operations under his able guidance.