Techpaulin Plus
ABOUT TECHPAULIN PLUS

To enhance the range of Techpaulin Cross Laminated Film, Time Technoplast Ltd. has developed the next range of Cross Laminated Films called Techpaulin Plus. It is a Multi Layer Multi Axis Oriented Cross Laminated Film, Reinforced with special web like structure between the Cross Laminated layers providing exceptional strength, tear resistance and ultra violet stabilized.
ABOUT TIME TECHNOPLAST LTD.
Time Technoplast Ltd. is a multinational Polymer Product company offering innovative production solutions for challenging applications. Multi Layer Multi Axis Oriented Cross Laminated Film (MOX) is also one such product has excited customers and has received fabulous response.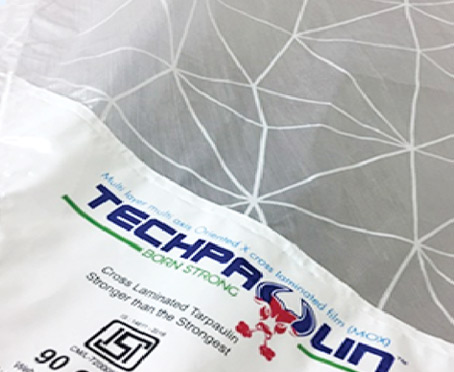 Techpaulin Plus White Web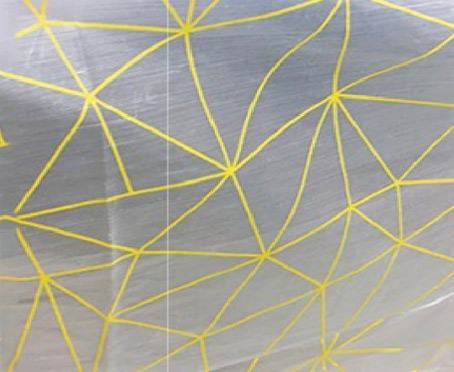 Techpaulin Plus Yellow Web
TECHPAULIN PLUS IS RELIABLE, MATCHES HIGH QUALITY STANDARDS AND FINDS APPLICATION IN ANEXTENSIVE RANGE.
Techpaulin plus
Multilayer multi axis Oriented X cross laminated film
Excellent water barrier property
Superior technology enables film to have excellent lamination and weathering resistance
Good weathering resistance even on exposure to sunlight
Excellent weathering resistance. Does not shred or crack easily. Its 5 times more durable
Strong and rigid eyelets are provided on side edges, does not weakens Techpaulin
As the film has got exceptional strength, it is much lighter in weight
Surface allows good printing and marking branding possible
Side reinforcement are done by ultrasonic welding technology, excellent weld property
Excellent technology allows very fine control & tolerance of GSM / thickness
Techpaulin is light weight and easy to handle
Odourless and non-toxic
Post service life, product is 100% recyclable, environmentally sustainable and eco friendly
Standard sizes are available with Techpaulin Plus with clean and precise joints, scientifically processed eyelets with proper finish and branding.