LPG Cylinder
The company that ensures safety

LiteSafe Cylinders are superior alternatives to traditionally used metal cylinders. These cylinders are extremely lightweight, attractive in colour and shape, rust and corrosion proof, UV resistant and most importantly are 100% explosion proof. LiteSafe Cylinders are the first of its kind to be Manufactured in Asian continent.
SPECIFICATIONS
The technology that ensures safety
Here are the specifications that make LiteSafe, a safer LPG Cylinder option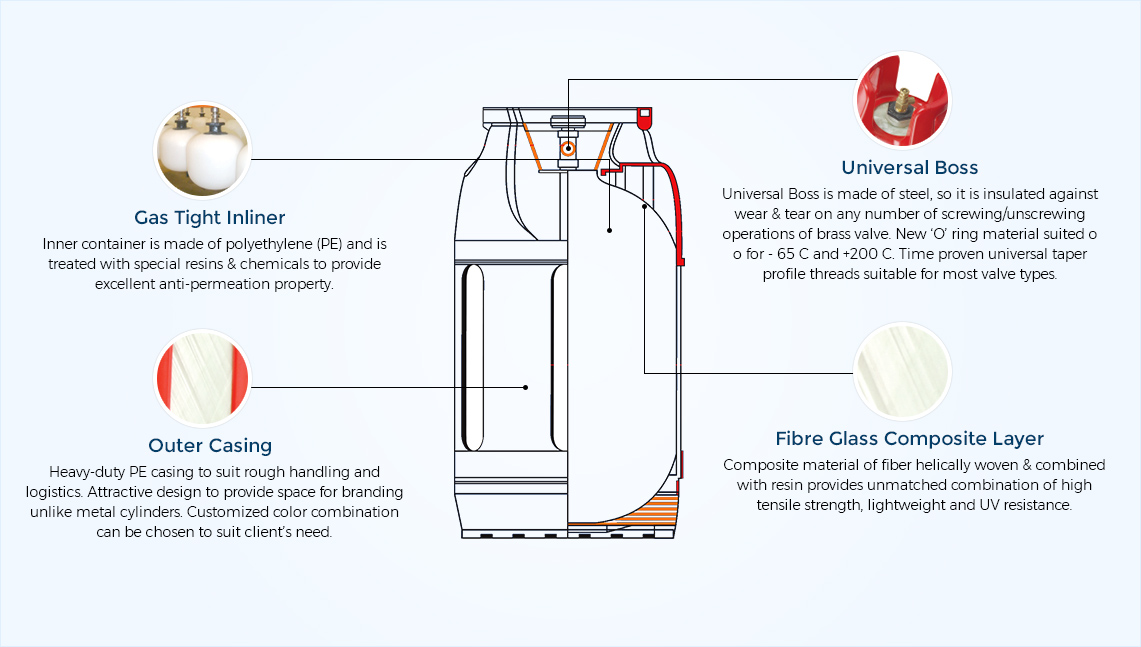 FEATURES
The features that make LiteSafe unique
LiteSafe is a new generation of Composite Cylinders for filling LPG and has gained huge interest and appreciation across the globe due to its various striking features.
Explosion Proof

When it comes to LPG cylinders, safety is of paramount importance. LiteSafe Cylinders are tried & tested and every cylinder has proven to be 100% explosion proof and safe even when engulfed in fire.

Light & Efficient

LiteSafe Cylinders are user-friendly due to its structural design and lightweight. These Cylinders are almost half the weight of metal cylinders and come with specially designed handle rings that provide a firm grip.

Translucent Body

The LiteSafe Cylinders come with a translucent body that enables you to accurately check the LPG level against light.

High-Tech

LiteSafe LPG Cylinders come with an optional new age RFID technology for real time tracking of cylinders.

Non-Corrosive

The LiteSafe Cylinders do not corrode or rest unlike its metal equivalents and therefore there are less chances of leaving stains and marks.

Aesthetically Appealing

The LiteSafe Cylinders can be customised as per your preferences and requirements. You can choose the colour, ensure branding, etc. The Cylinders also come in various sizes so you can pick the right one that fits your purpose.

UV Protected

The outer & inner casing and the glass filament winded bottle is made by adding UV protective additives so as to withstand adverse weather conditions and prevent degradation.

Made with Recyclable Materials

LiteSafe Cylinders are 100% eco-friendly as the composite glass fibre bottles can be crushed and added to the concrete used for building overhang bridges, constructions, etc.

Reduced Maintenance

The high quality heavy-duty casing around the LiteSafe Cylinders is incredibly strong and durable thus making it low maintenance and cost-effective.
A world of difference
Here's a comparison between the age-old metal cylinder technology and the new technology of Composite LPG Cylinders.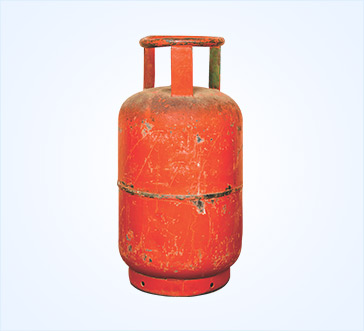 Steel LPG Cylinders
Explosion risk
Unable to check the level of gas
Heavy in weight
Corrosive
Aesthetically unappealing
High logistic and maintenance cost
No universal valve connection
Age-old technology
Easily damaged

Composite LPG Cylinders
100% explosion proof
Visual control of gas level
Lightweight
Non-corrosive
Attractive casing and shape
Low maintenance cost
Universal valve connection
Advanced technology
Heavy duty durable casing
Quality testing & certifications
LiteSafe Cylinders comply with all the globally recognised accreditation and ordinands. The most significant ones being
150 9001
150 11119-3
EN 14427
EN 12245
The stringent tests that LifeSafe Cylinders endure are
Hydraulic proof pressure test
Flaw test
Hydraulic volumetric expansion test
Drop test
Cylinder burst test
High velocity impact (Gunfire) test
Ambient cycle test
Fire resistance test
Leak test
Permeability test
Environmental cycle tests
Torque test on cylinder neck boss
High temperature creep test
Pneumatic cycle test
Approval and Certifications
PESO, India

TUV Rheinland,
Germany

Korea Gas Safety Corporation

ESMA, UAE

And Many More…
APPLICATIONS
One cylinder, numerous applications
LiteSafe LPG Composite Cylinders are a clever choice for users as it is the safest LPG cylinder. Its applications are diverse and can be used for household, industrial and lifestyle purposes.

World's largest range of composite cylinders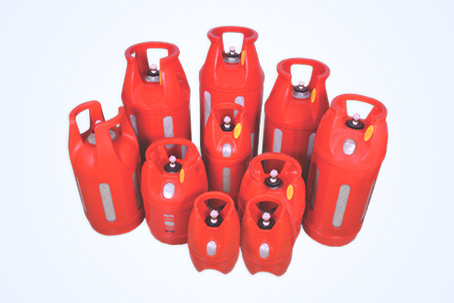 Kg denotes nett LPG filling
Technical Information
| | | | | |
| --- | --- | --- | --- | --- |
| Model | Water Cap. (Vol) Litre | Empty Cylinder Wt (W/o Valve) | Ht (MM) | Dia (MM) |
| LS 5L | 5 | 2.6 Kg | 347 | 230 |
| LS 12L (T) | 12 | 3.9 Kg | 558 | 230 |
| LS 12L (S) | 12 | 4.7 Kg | 402 | 302 |
| LS 14L | 14.5 | 5.2 Kg | 443 | 302 |
| LS 18L | 18 | 5.6 kg | 492 | 302 |
| LS 24L | 24 | 6.4 Kg | 603 | 306 |
| LS 26.2L | 26.2 | 6.7 Kg | 642 | 302 |
| LS 29L | 29 | 7.4 Kg | 680 | 302 |
| LS 35L | 35 | 8.8 Kg | 700 | 342 |
| LS 40L | 40 | 9.8 Kg | 760 | 342 |
| LS 47L | 47 | 11.0 Kg | 850 | 342 |