Techpaulin Cross Laminated Films
An Introduction To Techpaulin

Time Technoplast Ltd., has revolutionized industry and excited customers with constant innovative products and now again it endeavours to redefine the plastic flexible segment with Techpaulin, a Multi layer multi axis Oriented X cross laminated film (MOX).
Cross Laminated

Multi Layer

Multi Axis Oriented
It comprises of biaxial oriented layers of plastic film bonded to one another in the machine operating direction, transverse and angular axis all together in 16 directions bonded by a cold roll technique.
Techpaulin has exceptional puncture resistant & barrier property, cutting-edge manufacturing technology delivers a superior product that does not peel off, shred, crack or cause leak easily. Extremely light weight but stronger. High UV property delivers better crack & weather resistance.
It is odourless, non toxic, recyclable, food grade and can be used for protecting, covering food grade items as well.
TECHPAULIN – A SUPERIOR PRODUCT
Conventional Tarpaulin
Made of woven polyethylene fabric laminated with poly film
Due to inherent product manufacturing process, product gets delaminated, disoriented very fast with loose shreds and ends
Lamination develops crack and tarpaulin shreds, poor weathering resistance
Inherent product structure makes it heavy
Stitching is done for side reinforcement, but has poor life as stitch wears off easily
Poor water resistance & poor barrier property
On exposure to sunlight conventional tarpaulin weakens rapidly developing cracks and shreds
Eyelets provided on reinforced sides weakens tarpaulin as it tears off easily
Surface does not allow excellent printing
Large variation in GSM / thickness
Other conventional Tarpaulin such as PVC Tarpaulin are heavy, not moisture resistant and difficult to handle
Develops bad odour when in contact with moisture. Toxic and non food grade
Post service waste generated is not eco-friendly
Techpaulin
Multilayer multi axis Oriented X cross laminated film
Superior technology enables film to have excellent lamination and weathering resistance
Excellent weathering resistance. Does not shred or crack easily. Its 5 times more durable
As the film has got exceptional strength, it is much lighter in weight
Side reinforcement are done by ultrasonic welding technology, excellent weld property
Excellent water barrier property
Good weathering resistance even on exposure to sunlight
Strong and rigid eyelets are provided on side edges, does not weakens Techpaulin
Surface allows good printing and marking branding possible
Excellent technology allows very fine control & tolerance of GSM / thickness
Techpaulin is light weight and easy to handle
Odourless and non-toxic
Post service life, product is 100% recyclable, environmentally sustainable and eco-friendly
Unique features that give techpaulin the definitive edge
Strong

Techpaulin is an exceptionally strong co-extruded cross laminated film manufactured through an innovative process. The higher performance with a lighter gauge offers significant savings in material cost.

Tear / Puncture Resistant

Special manufacturing process provides Techpaulin good tensile strength with strong balanced tear resistance in multi direction. Accidental puncture or tear does not propagate through the film.

100% Waterproof

Techpaulin has good water barrier property, moisture resistance and retains 100% strength even when wet. Staple / stitch free joints make it 100% waterproof. Techpaulin is rot resistant.

Easy to Use

Techpaulin can be converted by various processes such as sealing / welding, gluing, laminating, cutting for range of industrial and consumer applications. Strong and tear resistant ends could be easily formed by cutting folding; welding and eyelets can be additionally provided for better handling. Being light weight, Techpaulin is easy to handle.

Durable

Superior technology & exceptional properties makes Techpaulin a long lasting & a durable end product.

Weathering Resistant

Techpaulin has high resistance to varying weather conditions. Even with sustained exposure to sunlight, wind, water, rain or snow, Techpaulin continues to have high resistance against crack, peeling, de-lamination, chipping, etc. Offers good weather resistance.

Chemical Resistant

Inert to most chemicals including acid, alkalis, oil, stain, etc. Good barrier property allows usage in various applications requiring liquid and gas barrier properties.

UV Resistant

Techpaulin has the ability to absorb UV radiation and dissipate the energy as low level heat, thus withstanding the pressure to crack or disintegrate under continuous exposure to sunlight.
An entire range of Agricultural and Industrial Applications
Agricultural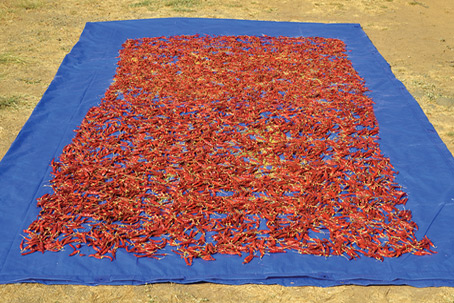 Fast and effective drying using Techpaulin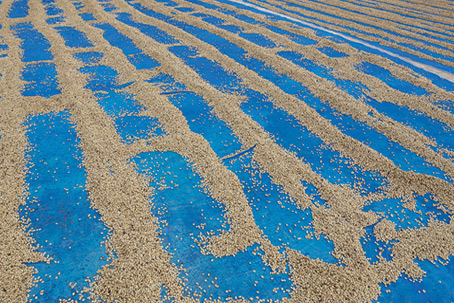 Drying of various agriculture produce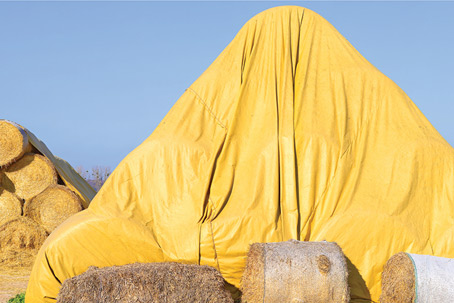 Covers fresh harvest, protects freshness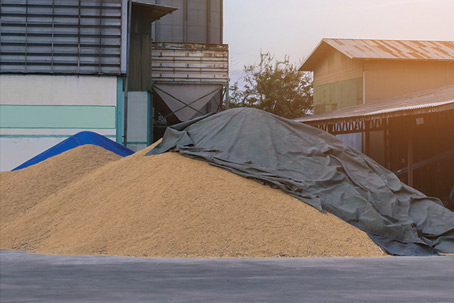 Grain covers protect from rain, dew & sunlight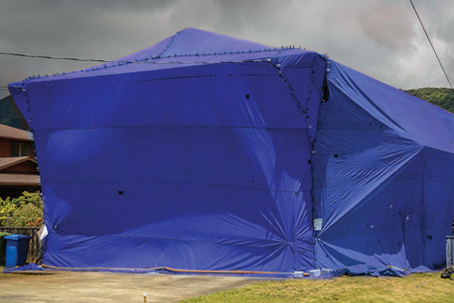 Techpaulin Fumigation Cover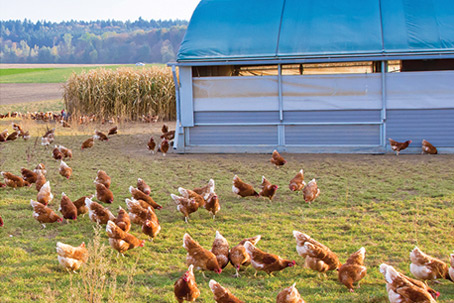 Techpaulin – Poultry Curtains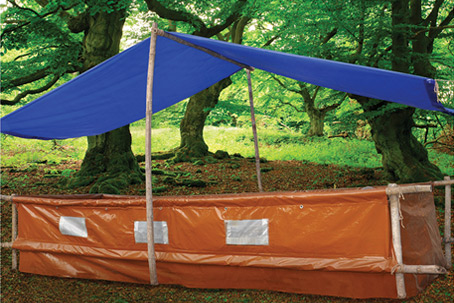 Techpaulin – Vermibeds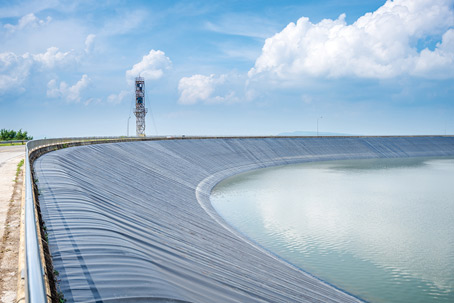 Techpaulin – Pond Liner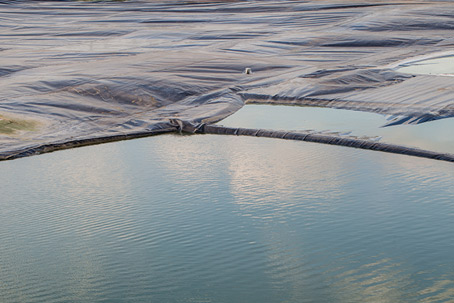 Techpaulin as Floating Cover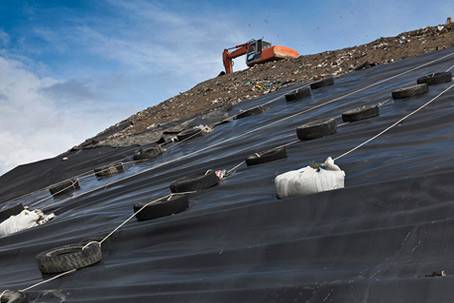 Techpaulin – Containment Cover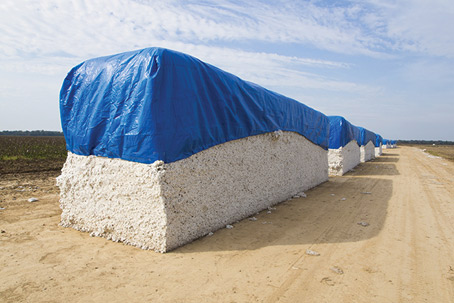 Techpaulin used as Cotton Cover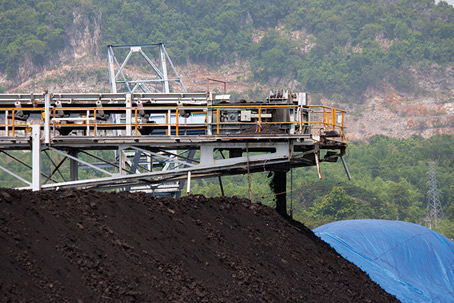 Techpaulin Coal Cover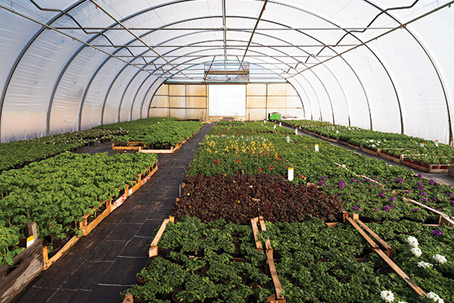 Green House Cover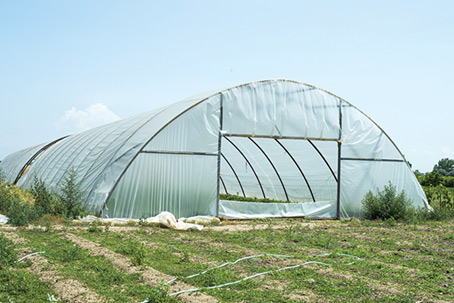 Green House Application
Industrial & Transportation Covers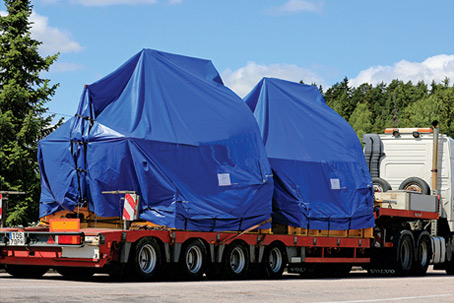 Large cargo covers offers excellent protection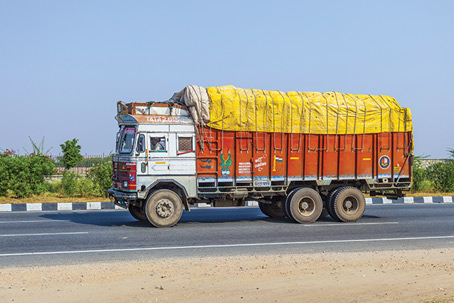 Truck Tarpaulins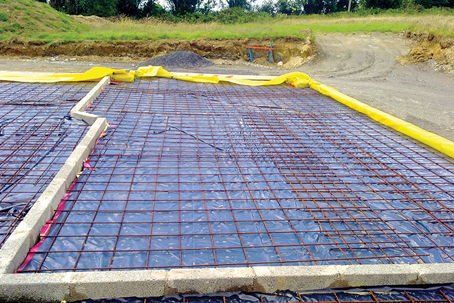 Excellent waterproof barrier for Civil / Constructions
Other Innumerable Applications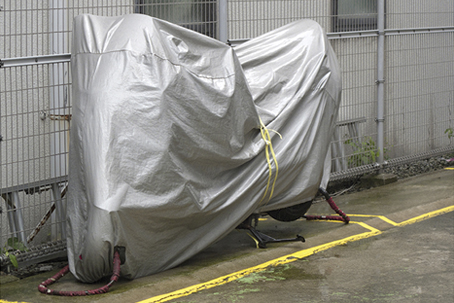 Two Wheeler Covers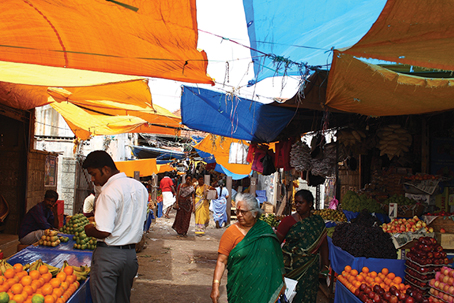 Market Shelters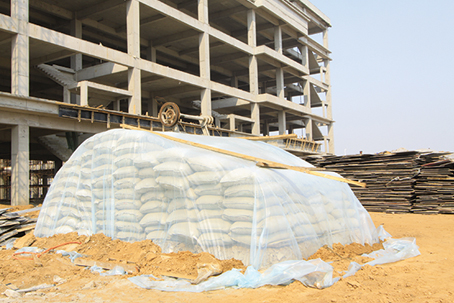 Temporary Construction Covers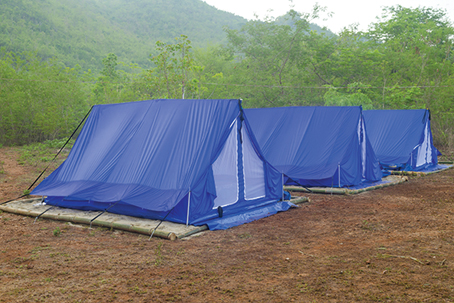 Temporary Tents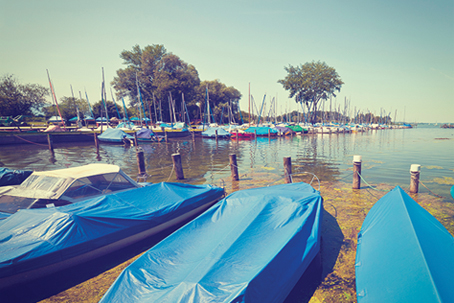 Temporary Tents
Finer Details that make a world of a difference
Techpaulin is reliable, matches high quality standards and finds application in an extensive range of agricultural and industrial applications.
Ultrasonic Welding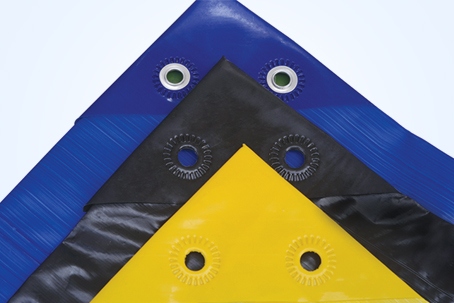 Unlike other material sheets, which are joined by stitching and stapling or any other conventional process, Techpaulin sheets are joined by a hi-tech process of ultrasonic welding.
Faster than conventional process
Clean and precise joints
Further guarantee that there is no leakage
Eyelets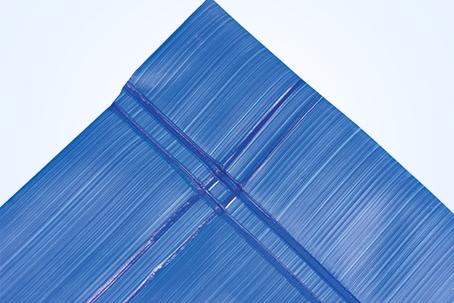 Techpaulin provides reinforced eyelets at the corners and along the sides to form a strong attachment points for hold / grip & tying it.
Prevent tearing or streching
Extremely durable
Eyelets branded originality identified
Longer service life
Easier usage
Extensive Range
Techpaulin is available in all popular standard formats & sizes, ready to use carpet / sheet & roll form also available for customization.
GSM / Thickness

Reinforced multi layer structure films ranges from ultra thin to heavy grade. Film is available in 70, 90, 120, 150, 200, 250, 300, 350 GSM.

Sizes

Techpaulin offers a wide range of size and also long size which can be fabricated to a custom-made size as per customer's need.

Colours

A diverse range of colours.
Quality And Standards
Techpaulin is made from the finest material and constructed with the highest quality of workmanship with very latest state-of-the-art processing equipments. It is manufactured for performance exceeding IS Standard 14611-2016 (Multi layered cross laminated film).
Technical Values for Multi Layered Cross Laminated Sheets
Characteristics
Requirements
XLN Extra Light
LN Light
MN Medium
HN Heavy
XHN Extra Heavy
Total mass per unit area, Min, g/m2
35-60 GSM
70-100 GSM
120-150 GSM
200-250 GSM
300 GSM
Tensile strength
Kg/cm2
Kg/cm2
Kg/cm2
Kg/cm2
Kg/cm2
1. Longitudinal direction
250
250
250
250
250
2. Transverse direction
200
200
200
200
200
After ageing at 70+/- 1° for 168h, Min, Kg/cm2
30% decrease from the original
1. Longitudinal direction
2. Transverse direction
Elongation at break, Min
%
%
%
%
%
1. Longitudinal direction
300
400
400
400
400
2. Transverse direction
250
300
300
300
300
Tear strength, Min
g
g
g
g
g
1. Longitudinal direction
650
1200
2080
3200
4000
2. Transverse direction
450
900
1600
2800
3500
After ageing at 70+/- 1° for 168h, Min, Kg/cm2
30% decrease from the original
3. Longitudinal direction
4. Transverse direction
Dart impact strength, Min
g
100
g
250
g
400
g
700
g
800
Average tensile strength & elongation at break after exposing to UV radiation and weathering, Min (kgf)
50% of the original strength
The above values may vary as per actual GSM of the sample. The information is provided in good faith. Time Technoplast Ltd., accepts no liability for misuse of product or information.