DWC
INTRODUCTION TO

DWC is a double layer pipe with the outer layer having corrugation and the inner layer with a smooth surface. The outer corrugated layer substantially increases the stiffness of the pipe, which enables the pipe to take same burial load at a fraction of the weight of Solid wall pipes of the same size.

system incorporates Integrated Coupling system with elastomeric seal ring for leak tight joining.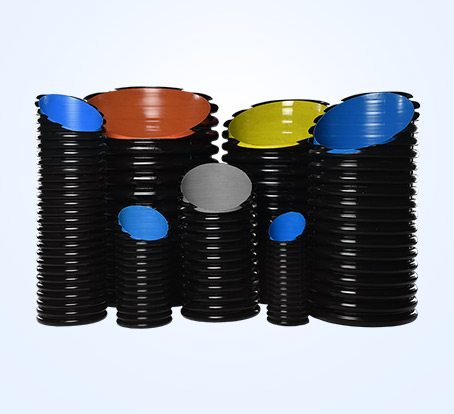 is a technically superior and cost effective solution for drainage and sewerage systems over conventional DI & RCC pipes with a steep reduction in installation time and equipment hiring cost. These pipes are available in sizes ranging from 100mm DN/ID to 1200mm DN/ID having ring stiffness ranging from SN2.5 to SN16. Inner layer can be in different colours, with the outer layer in black colour.

are manufactured as per following standards.
IS 16098 Part II
ISO-21138 Part III
IS-14930
BS EN 50086
FEATURES & ADVANTAGES
Longer Length

These pipes are available in 6m/12m length. Thus, the numbers of joints are less, resulting in faster installation.

Smooth Inner Surface

Offers least resistance to flow. Improves flow characteristics.

Lightweight

Easy to handle, transport and install. 70-90% weight reduction compared to DI/RCC pipe.

High Impact Strength

Does not dent/break during handling, transport and installation.

Long Service Life

Due to inherent advantages of no corrosion and shedding sudden overload by temporary deformation and recovery, these pipes have long service life,compared to conventional piping material.

Low Installation Cost

Installation cost is low on account of speedy jointing method, requiring no foreign material for jointing. Less trench width required, resulting in low civil work cost.

Deformation

Allows deformation and soil movement, which won't damage structure under external load,unlike rigid pipes.

Chemically Inert

Does not corrode. Remains unaffected by gases/acid formed in sewers and chemicals present in sewage.

High Abrasion Resistance

Due to high abrasion resistance, wear and tear is low. Thus,last longer.

Ease in Jointing

Due to integrated coupling system with elastomeric sealing ring, the process of jointing is fast and joints are leak-proof.

Life Cycle Cost

Due to low product weight, low installation cost, least maintenance and longer life, life cycle cost is least.

Recyclable

100% Recyclable
Applications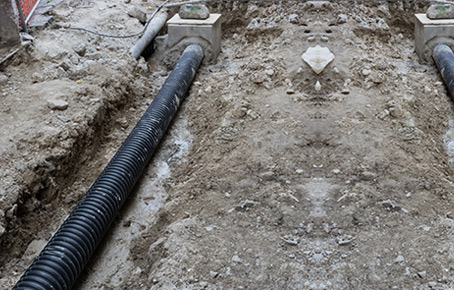 Sewer Line Application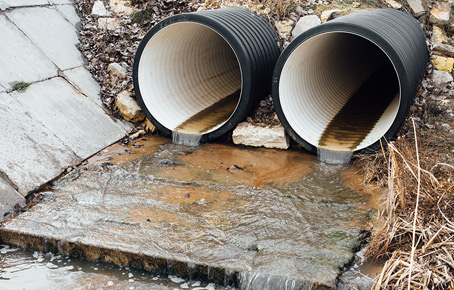 Drainage System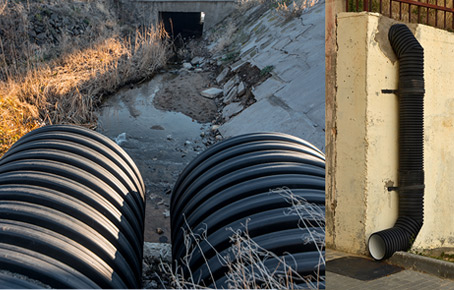 Rainwater Drainage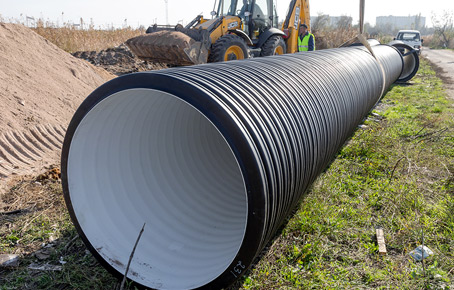 Highway Drainage Corridors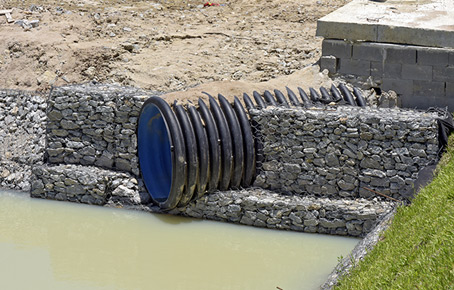 Storm Water Drainage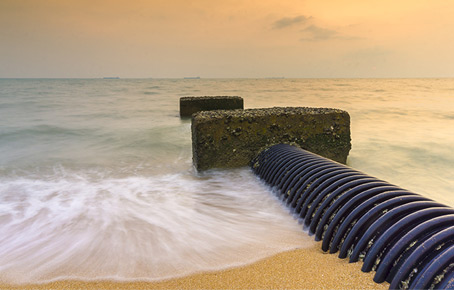 Effluent Discharge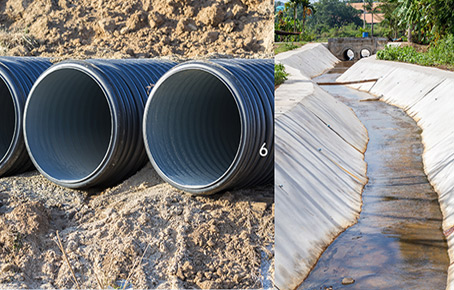 Irrigation System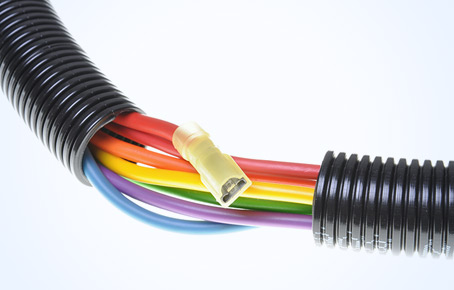 Ducting
QUALITY TESTS PERFORMED
Density Test
Mass Melt Flow Rate Test
Ring Flexibility
Ring Stiffness
Impact Strength
Water Tightness
Thermal Stability
Creep Ratio (Oxidation Induction Test)
JOINTING SYSTEM
Sealing ring plays a vital role in making joints leak-proof.
Elastomeric Sealing Rubber Ring
Elastomeric sealing ring made of EPDM with resistance to UV exposure, ozone, ageing, weathering, and many chemicals great for outdoor application.
Low electrical conductivity
Resistance to steam and water
Surface of the ring is smooth, free from pitting cracks, blisters, air marks, and any other imperfection that may affect its behavior in service
Elastomeric sealing rings are made in accordance with one of the type (Type 1 to Type 6) of IS 5382 standard.
The jointing procedure of DWC pipes is easy and simple to adopt and is illustrated below.