Dumpo Bins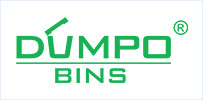 Dumpo Bins a necessity for hygienic life and made from recyclable material. Dumpo Bins adhere to stringent international quality standards. It's superior design ensures easy handling. A perfect solution for Household & Commercial refuse collection & disposal.
Advantages
Molded from specially compounded high density polyethylene
High resistance to UV Radiation & decay
Corrosion-free
Hygienic & easy-to-clean
All models suitable for use with standard collection and cleaning systems
Certification
Product conforms to TUV product service GmbH in accordance with European Standard EN 840-1

Application Areas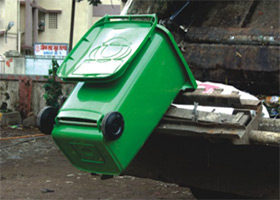 Garbage Truck Compatiable
Can be lifted by regular garbage truck apparatus.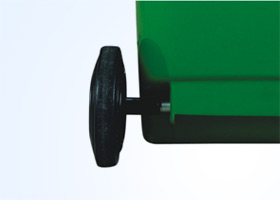 Reinforced Rubber Tyres
Made of polypropylene rims and solid rubber tyres on an electro-galvanized axle
Serrations on wheel for anti-skid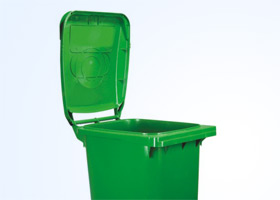 Strong Body
Stronger redesigned body- resistant to crack
Smooth inside walls allow easy cleaning & optimum emptying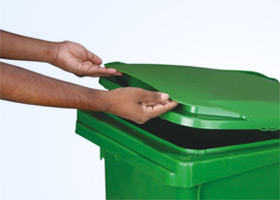 Specially Designed Lid
Allows lifting without soiling hands
The unique design prevents entry of rain water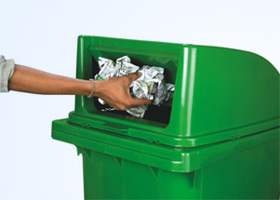 Can be Used as Litter Bins
Keeps living and work spaces clean and hygienic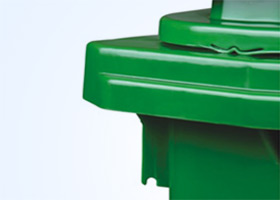 Poly-bag Holder
Provision for hooking polythene bag, for hygienic dumping & disposal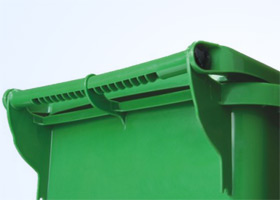 Easy to Handle
Ergonomic design provides easy grip & control
Easy to maneuver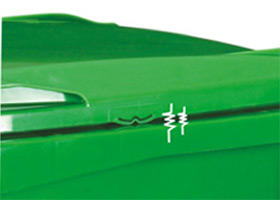 Noise & Impact Free
Soft Close lid
Less noise on lid closure