Deaeration Tanks / Radiator Tanks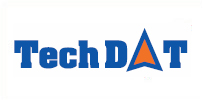 Time Technoplast Ltd. now offers a range of high performance, dependable & longer lasting De-aeration Tanks (DAT). They are stronger, lighter in weight, corrosion resistant and more efficient to transfer the coolant.
This range of direct fit De-aeration Tanks are suitable for high and medium powered vehicles operating in high ambient temperature and is available in natural and high luster polished finish. Tests are carried out at the factory including Pulsation Test for a 'Million pulses' confirming quality to the IS standards and for the use of the tanks under most adverse and difficult conditions in different terrains.